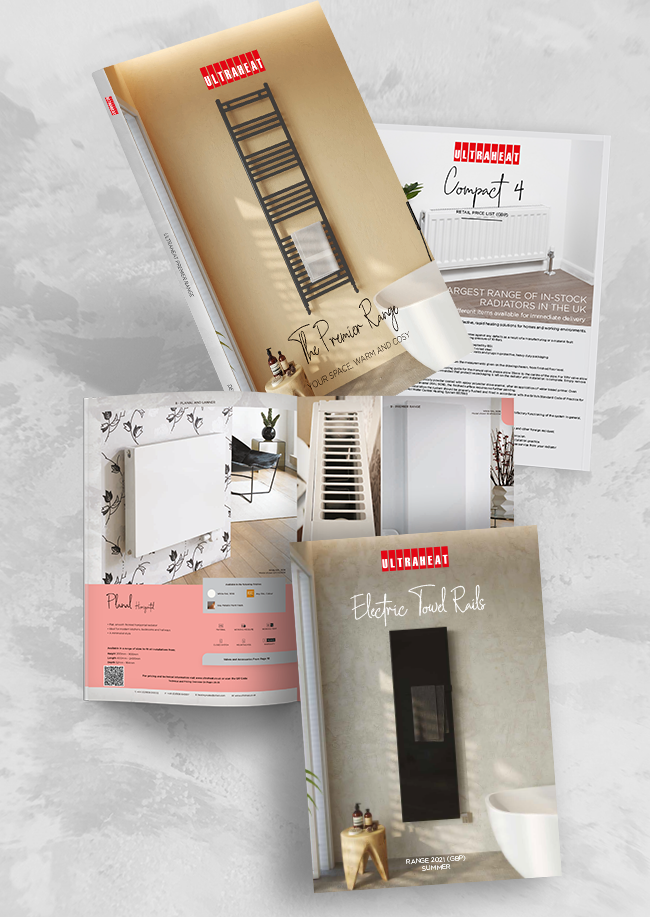 Download your latest copy of the Ultraheat range of catalogues.
You can choose a digital PDF of The Premier Range, Planal and Lanner, Electric Towel Rails, Compact 4 or all four!
Offering stylish, effective heating at competitive prices, many of our towel rail and radiator collections are available with immediate delivery. We also offer a range of compatible Smart accessories for 24/7, precision control of your energy usage.
Expanding our range of RAL Colours and finishes, our products combine beauty with effective, responsible heating.