If you're updating a bathroom or an old towel rail needs changing, then choosing an appropriate replacement is essential.
As new radiator and towel rail designs improve on efficiency, an unexpected issue with choosing heating solutions for bathrooms can be overspecification of heat output.
BTU
We recommend that you always calculate the BTU requirement from scratch, even in replacement situations of similar dimensions.
Our Basic Heat Loss Calculator is provided as a guideline to estimate a suitable radiator output that will keep your room at an efficient yet comfortable temperature. 
Dual Purpose
Once you have your BTU calculation, it's then time to consider if the space needs a dual-purpose radiator: does it need a towel dryer or rail? When heating the bathroom, if the towel rail is loaded the heat output must be ignored by 80-90%. We offer great dual-purpose towel rail possibilities.
Portofino provides great storage for towels (and it keeps them warm!) with a top hanger built into the design.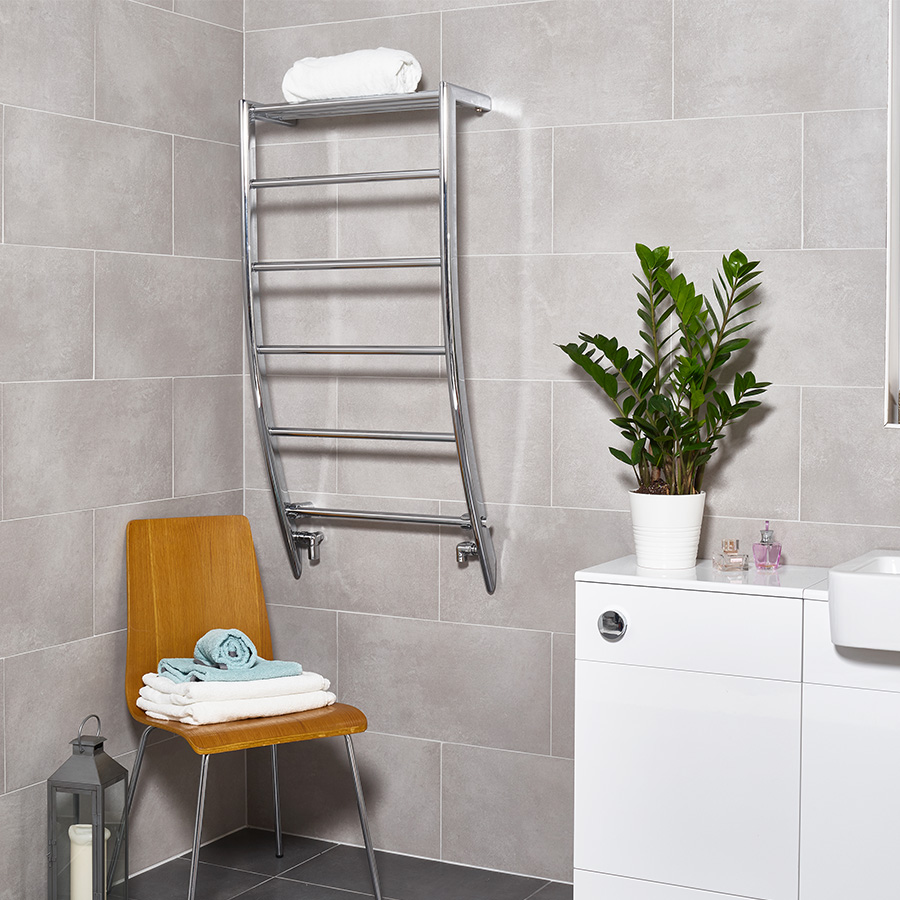 For a traditional look, our Buckingham or Hampton ranges provide a beautiful look with a panel or column radiator, but also feature a heated towel rail. The stated heat output will include the rail, but expect 80% of that output will be open to heat the space.