| Featured in PHAM News February 2020 |
By Saffet Kalender, Director of AEON by Pitacs Limited
Radiator designs are branching out – so don't get left behind with same old, same old. As an installer, having a growing gallery of stylish installations is important for business growth – you can attract attention with exciting visuals, you have a great excuse to communicate regularly with prospective customers, and beyond that, your customers will be excited to share your work with their network.
If you want to maximise your opportunity to install a premium product, get out in front, make your mark at the ideas stage, and encourage your next customer to 'invest in interesting':
The Space
Often in UK residences, space is limited. Present relevant options for your customer's space, where 'unusual' is also useful:
• Look at high, wall-mounted designs, to move away from the skirting board if the room is cluttered or lacks lower wall space. Ultraheat's new Electric Towel Rail collection, for example, offers great flexibility of placement, as there is no need to position in relation to existing plumbing.
• Discuss tall, vertical designs for space saving without compromising on size and heat output. At Ultraheat, we feature many tall but slim options, such as in our Imperium, Klon and Trojan ranges, where up to two metres of pipe length can be achieved using little more than 30cm of width.
• Propose a multi-purpose solution. In the kitchen, this might be tea towel hooks as an integrated part of radiator design, as seen in AEON's Clipper range, or coordinating accessories for the bathroom, such as a clip-on toilet roll holder.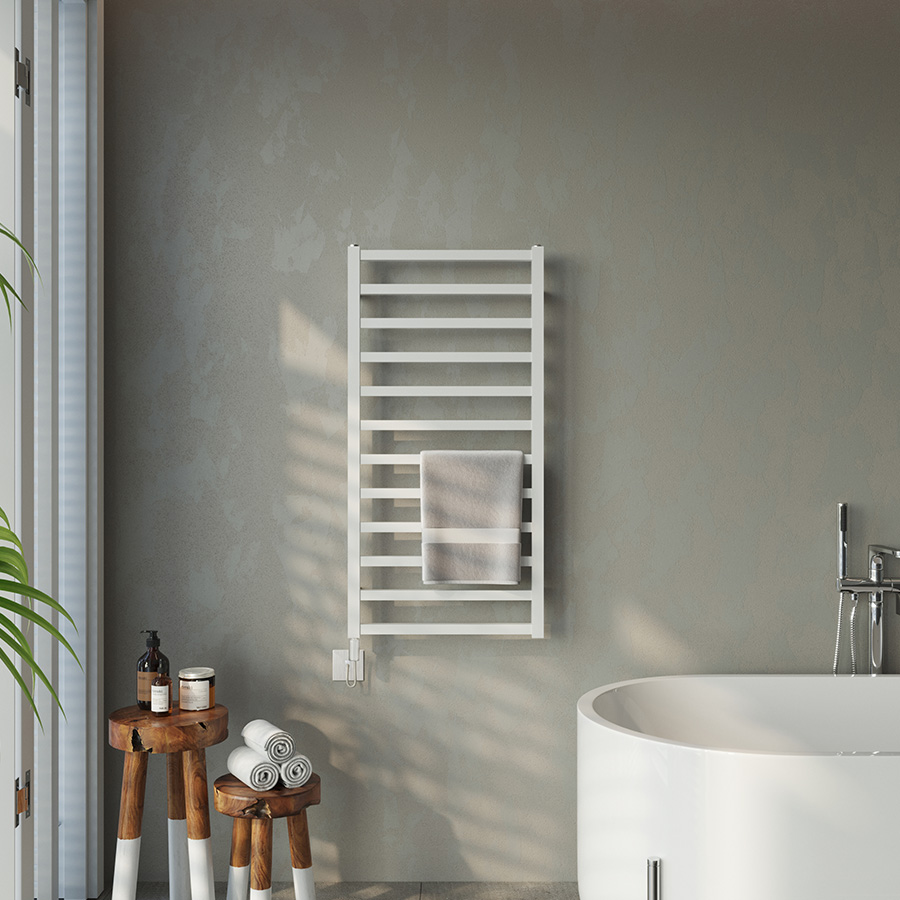 The Design
Be willing to discuss aesthetics, as this is where your customer will be able to engage with you most confidently:
• Encourage the client to consider the radiator itself as an integral part of the room design – move away from decorative radiator covers, as these reduce the radiator's heating efficiency, take up additional space, as well as requiring an additional purchase. Put that spend into a better radiator design.
• Compliment the customer's colour schemes – and introduce the custom and alternative finishes which are now available on many radiators. A Custom RAL colour finish, for example, would allow your customer to match their radiator directly to their chosen colour palette, not to mention the textures, wood effects and stone inclusions all available across the designer radiator market.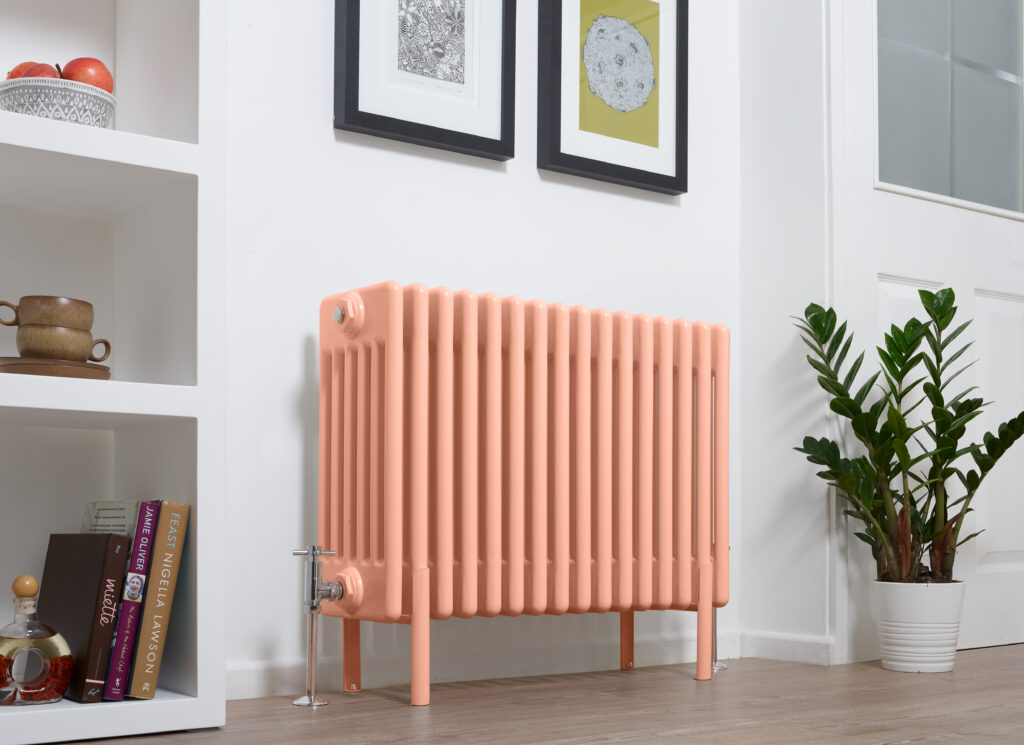 The Technicalities
Exercise your expertise, so that your customer can feel confident in a premium choice:
• Be ready to talk about the relative technical merits of materials and manufacturing techniques. Stainless steel, for example, won't suffer flaking or discolouration, and due to its natural resilience and elasticity, can absorb impacts far better than mild steel. A TIG welding process will create an almost invisible weld, achieving a joint area which is as strong as the main body of the product.
• Be ready talk about the shape of piping and how it can impact heating efficiency. Square or rectangular designs always give better output compared to round tube cross-sections, due to their greater surface area. Further, by building a round tube inside a larger square outer, the wet surface area increases by about 40%, increasing the heat output by almost that much as well.
Of course, when it comes to which design or model to recommend, you can't just base your knowledge on what you've done before – and this means doing your homework. Walk the tradeshows, watch the product videos online, talk to other installers about their experiences, and be prepared to do this again and again, to keep up with the market.
However, whatever you learn, you can only recommend a product you can trust, to do a good job for your customer, and for your fit. Here, it is our duty as the manufacturer to support the installer, so that you can take pride and interest in installing an unusual radiator (and not be put off by a fiddly and irritating installation process.) As you build out your portfolio of recommendations, look for the brands who:
• Offer radiator designs with multiple connection points, as well as a good range of coordinating accessories, so that pipework can follow the most direct route, look neat and not detract from the intended shape and design.
• Provide good quality products, which have good lifespan and warranties, a consistent standard of materials and manufacturing, and – just as important – a reliable delivery record.
• Provide good customer service at the sales stage, and also after sales care, so you know you're covered for any installation queries.
All these factors contribute to a smooth installation process, a great product, and a satisfied customer; because 'investing in interesting' should be best all round.