Brand NEW Electric Only Towel Rails!
Does your space need heating, but have no immediate access to an existing water-supply? Ultraheat is proud to present our new, delicately designed electric towel rails – your quick and easy solution. This stunning collection includes a range of quality finishes, from a classic, brushed Antique Copper to an ultra-modern, high-shine Chrome, and features some beautiful asymmetrical designs. Whether you need a compact towel warmer for your ensuite, or a larger heating solution for the family bathroom, the Ultraheat Electric Towel Rail Collection has a solution made for you.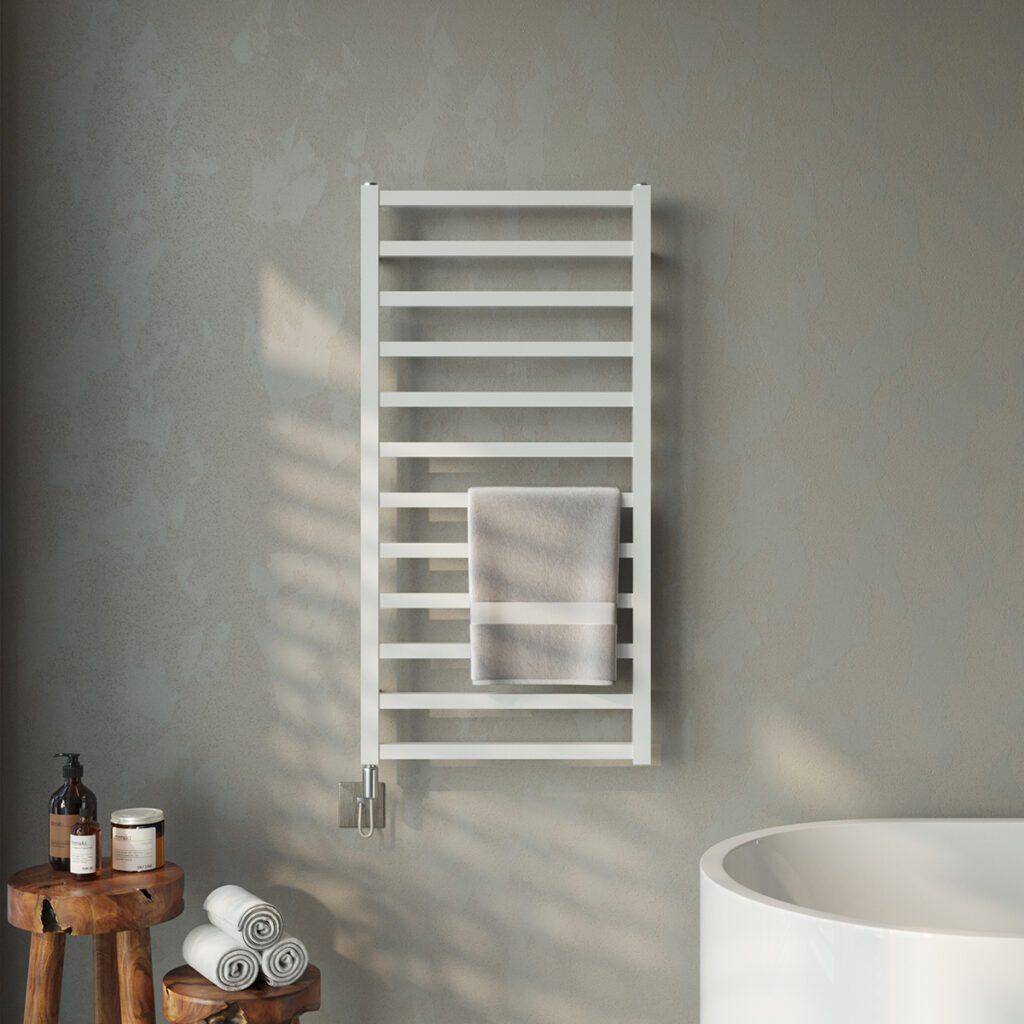 Our electric towel rails are provided pre-filled with a heat transfer liquid and fitted with a compatible heating element – all that's required from your space is a standard electrical outlet. The ultraheat electric towel rail range is perfect for conservatories, listed buildings and flats, and can be fitted anywhere – from the kitchen to the bathroom. At Ultraheat, we implement a 3 Bar Safety Method for all our electric towel rails; a 3 Bar Valve is provided with every product in this collection. We also offer a range of compatible Smart accessories for 24/7, precision control of your energy usage.
Request your Ultraheat Electric Towel Rail Catalogue today.