| Featured in PHAM News October 2020 |
Under its Ultraheat brand, Pitacs Ltd has launched its new line of fully electric, heated towel rails. The new towel rails are pre-filled with an effective heat transfer liquid and pre-fitted with a quality heating element; all that's required from the consumer's space is a standard electrical outlet.
"The ethos of this latest collection is simplicity married with aesthetics," says Saffet Kalender, Director and co-founder of the company. "With the Electric Towel Rails, you leave the pipework behind. Installation is easy. And if it can go anywhere, why not make a feature?"
The collection offers something for everyone, from compact, space-saving towel warmers for ensuites and WCs, to large, feature pieces for family bathrooms, as well as a range of price points: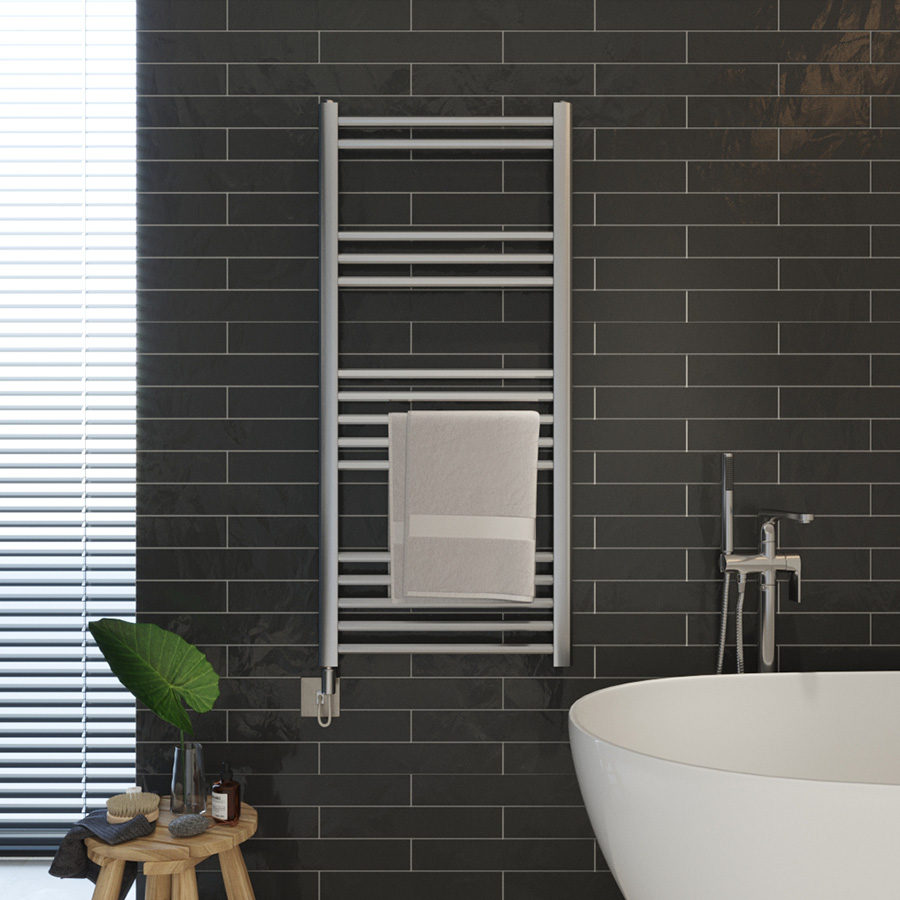 • Ultraheat's popular Eco Rail and Chelmsford mild steel designs have been transformed into Electric Only versions, providing a cost-effective solution for those looking to supplement their existing heating system.
• Heran, a lightweight, highly efficient solution taken from Ultraheat's Aluminium range, gives the consumer better control over room temperature, as well as the ability to reduce their environmental impact. Heran Electric is also offered in one of this year's most popular finishes, Metallic Micrograin in Anthracite Grey.
• Topping off the collection, some brand new, asymmetrical rails in a premium stainless steel are set off by a range of quality, PVD finishes, such as Antique Bronze and Brushed Copper. These durable, and seamlessly constructed designs are well worth the investment.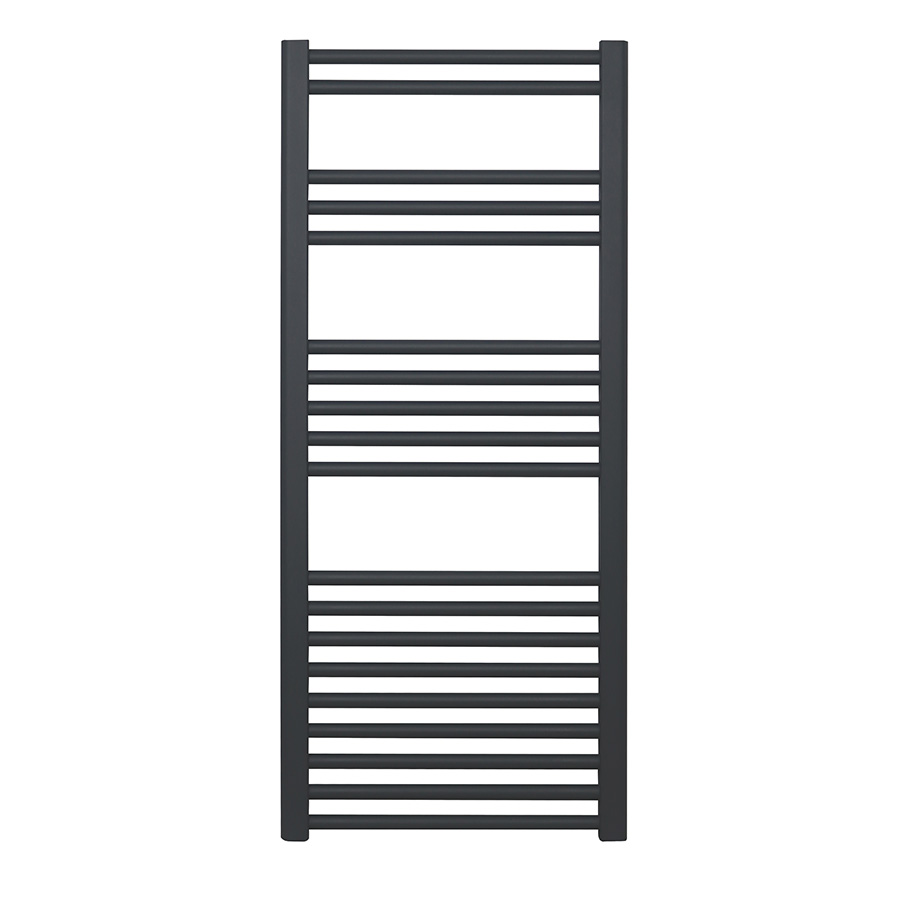 Simple, easy – and also safe.
"We implement a 3 Bar Safety Method for all our electrical heating solutions, so a 3 Bar Valve is provided with every product in this new collection," confirms Kalender. "We also offer a range of compatible Smart accessories for 24/7, precision control of your heating and your energy usage."